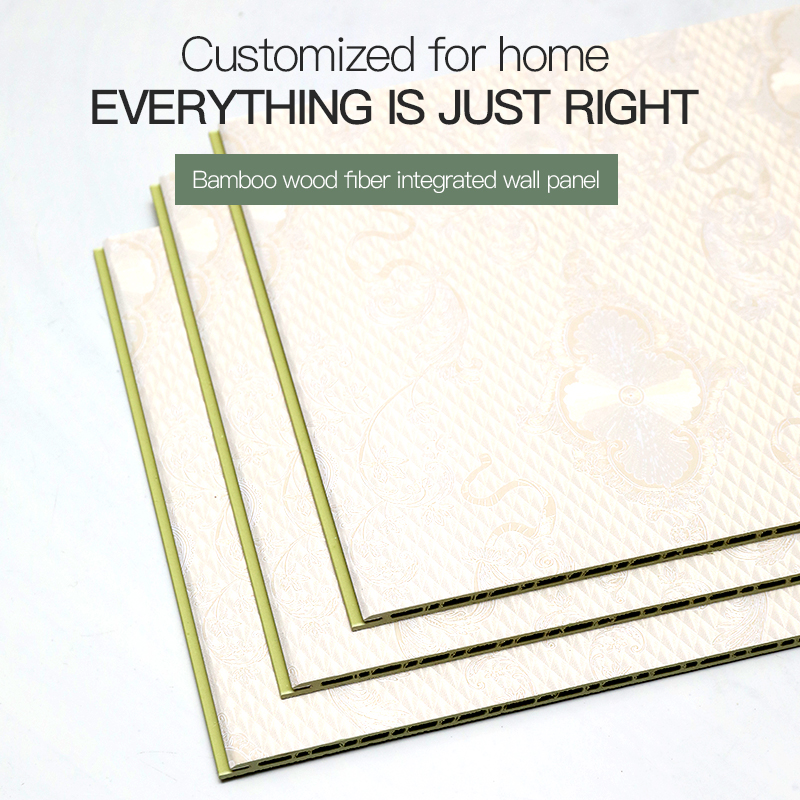 Bamboo and wood fiber integrated board is a kind of nanometer material made of bamboo and wood fiber, crystal powder and pvc. Its polymer film will be placed in vacuum through a process, and then heated by hot pressing. The method of one-time pressing.
Bamboo and wood fiber flooring is widely used, as follows: The education system includes schools, training centers, kindergartens, etc; the medical system includes hospitals, laboratories, pharmaceutical factories, sanatoriums, etc; commercial system, including shopping malls, supermarkets, hotels, leisure centers, catering industry and exclusive stores; the sports system includes stadiums, activity centers, etc; office system includes office building, conference room, etc; industrial system includes factory site, warehouse, etc; transportation system includes airport, station, bus station, wharf, etc; family system includes family living room, bedroom, kitchen, balcony, study, etc.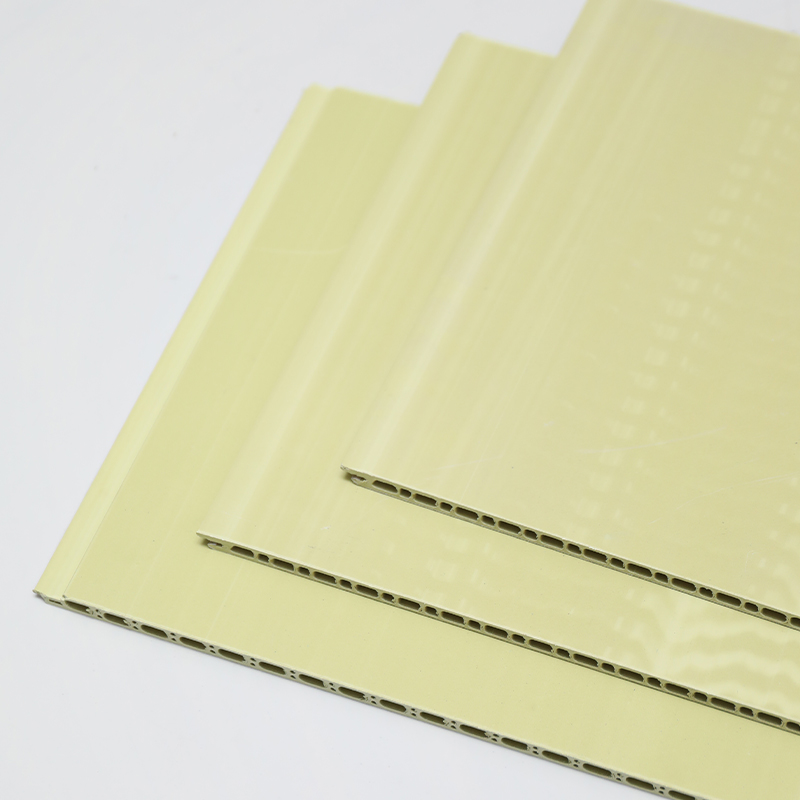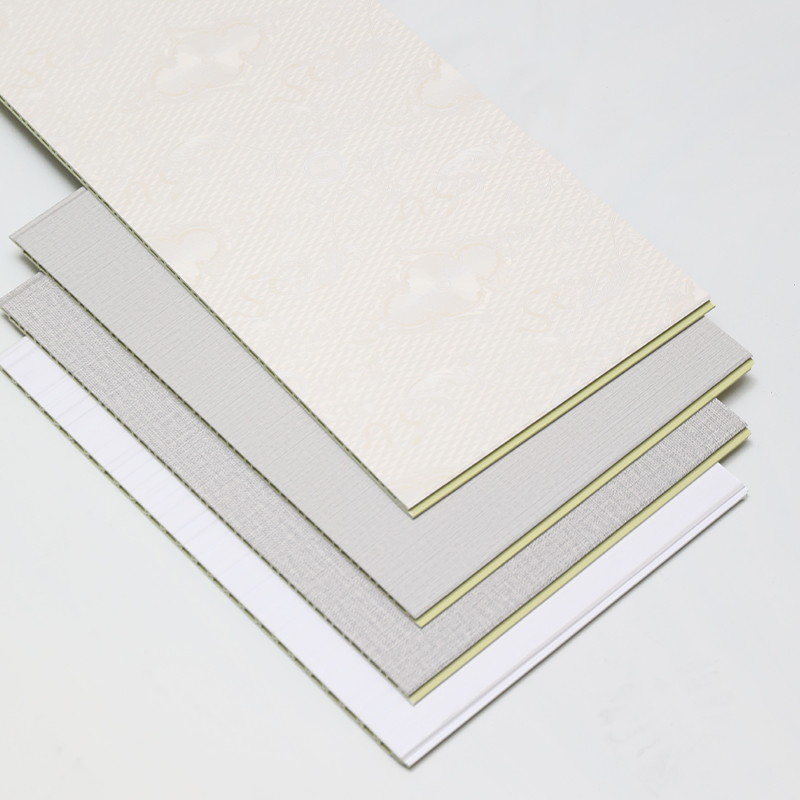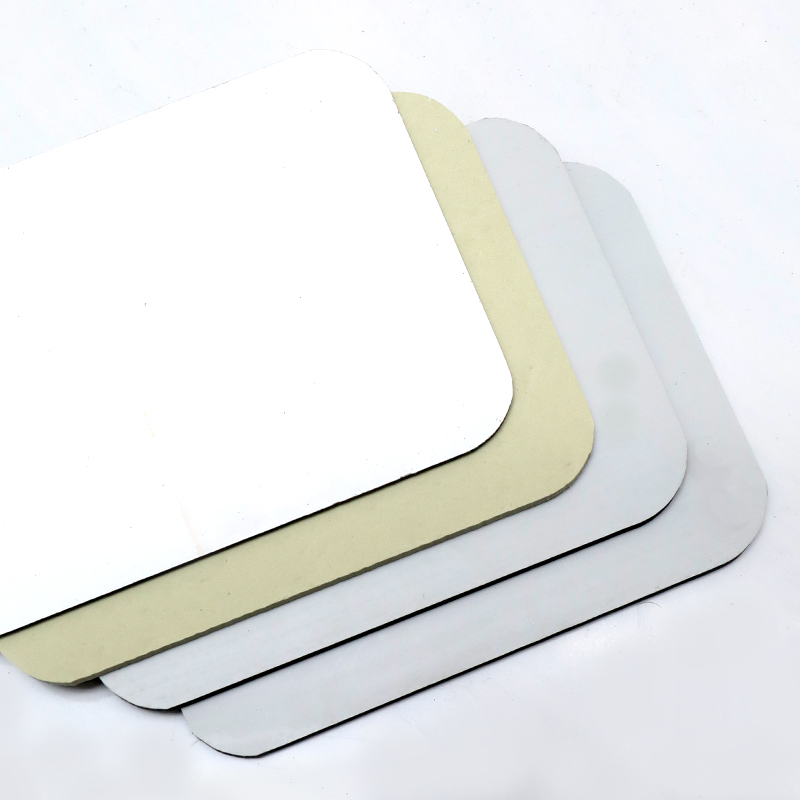 1. The decorative lines of bamboo-wood fiber integrated wallboard play a beautiful role in decoration. A line that protrudes or is embedded in a wall. It is suitable for matching with various styles, and can also protect the wall area, especially the wall that is easy to be hit, which can keep beautiful and avoid wall damage and other problems.
2. In order to be beautiful, bamboo and wood fiber integrated wallboard decorative lines are set on the decorative surface. They are different from other decorative materials and have the same decorative effect as lines. To calculate the length of meters, you can use user-defined lines to calculate and get the corresponding quota subitems.
3. The decorative lines of bamboo and wood fiber integrated wallboard are used to beautify the building appearance. Common materials include brick, concrete, grc finished product line, etc.
4. Bamboo and wood fiber flooring has the advantages of short construction time, easy cleaning of a small amount of garbage, and easy use without formaldehyde pollution.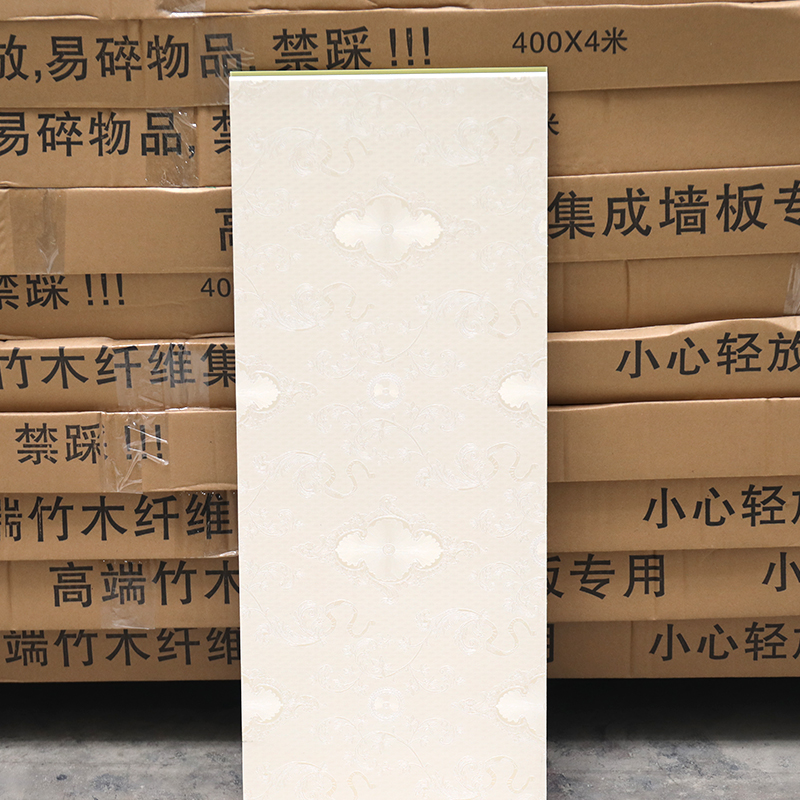 Sichuan yirongju new materials technology co., ltd, established in 2019, is located in deyang city, sichuan province, and is an enterprise engaged in the promotion of science and technology and application of services.
New materials technology promotion services; fibreboard manufacturing; bamboo products manufacturing; non-wood bamboo pulp manufacturing; cork products and other wood products manufacturing; heat and sound insulation materials manufacturing; glass fibre and glass fibre reinforced plastic products manufacturing.
As a business enterprise, we always insist on honesty and benefit to our customers, and insist on impressing them with our services. The company adheres to the business philosophy of "customer first, forge ahead" and insists on the principle of "customer first" to provide quality services to our customers.
Our business philosophy is to provide customers with high quality and satisfactory consulting services to solve their dilemmas, win their recognition and trust, and make them long-term partners.
We seek to develop a team that is good at learning, innovative, technologically advanced and cooperative, to create a people-oriented and contribution-oriented business environment, and to make our employees grow together with the company.
Xiong xiaoping
x13688419422@163.com
Disclaimer: This article is reproduced from other media. The purpose of reprinting is to convey more information. It does not mean that this website agrees with its views and is responsible for its authenticity, and does not bear any legal responsibility. All resources on this site are collected on the Internet. The purpose of sharing is for everyone's learning and reference only. If there is copyright or intellectual property infringement, please leave us a message.