FRP sandwich pipe is a new type of composite material made of resin as the base material, glass fiber and its products as the reinforcing material and quartz sand as the filling material. With its excellent corrosion resistance, hydraulic characteristics, light weight and high strength, large conveying flow, easy installation, short construction period and low comprehensive investment, it has become the best choice for chemical industry, drainage projects and pipeline projects.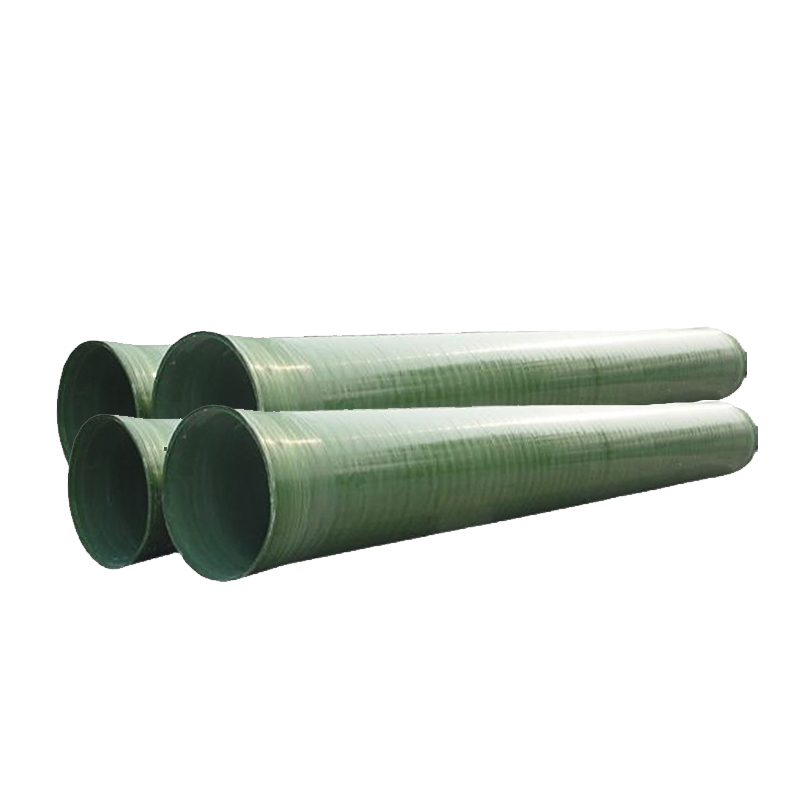 1. high strength: strong resistance to external load, FRP sandwich pipe can be directly used for direct burial under the traffic lane, without constructing concrete protection layer, which can accelerate the construction progress, thus the construction cost is greatly reduced, with significant social and economic benefits.
2.Corrosion resistance: The specially designed FRP sandwich pipe can resist the erosion of many chemical fluids such as acid, alkali, salt, untreated sewage, corrosive soil and groundwater, etc. It has a longer service life than traditional pipes, and its design service life reaches more than 50 years.
3. flame retardant, heat resistant and frost resistant: FRP sandwich can be used in -20℃-100℃ for a long time without deformation.
4.Good electrical insulation performance: no eddy current loss and electrical corrosion energy saving, FRP pipe below DN200 is suitable for cable laying; large flow carrying capacity, small thermal resistance, no adverse effect on the normal operation of the cable.
5.Quick and convenient construction and installation: FRP sandwich pipe adopts socket type connection, which is convenient for installation and connection; double O-rubber ring is adopted at the joint to adapt to thermal expansion and cold contraction.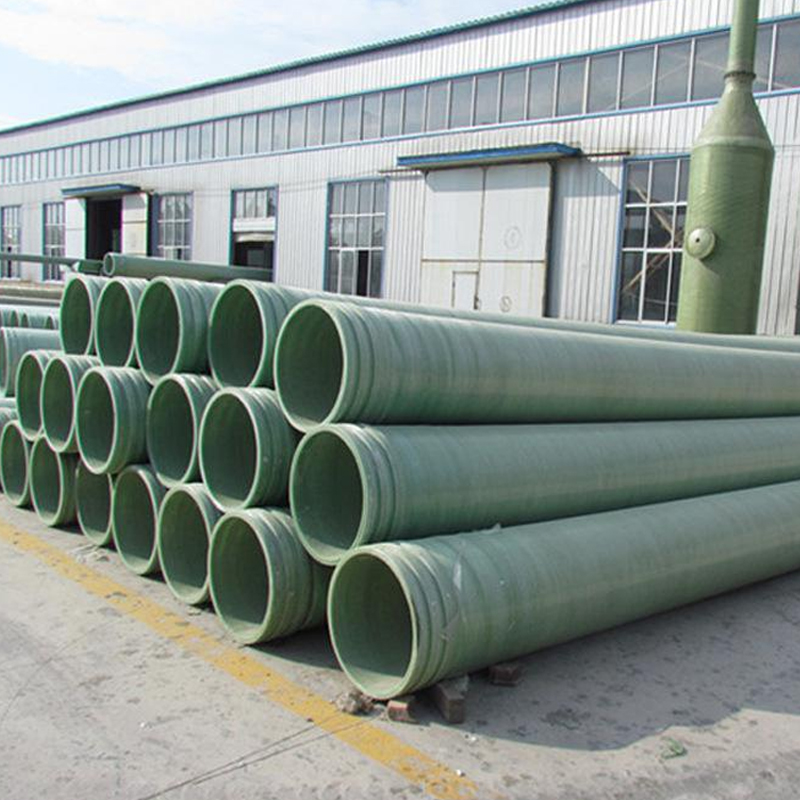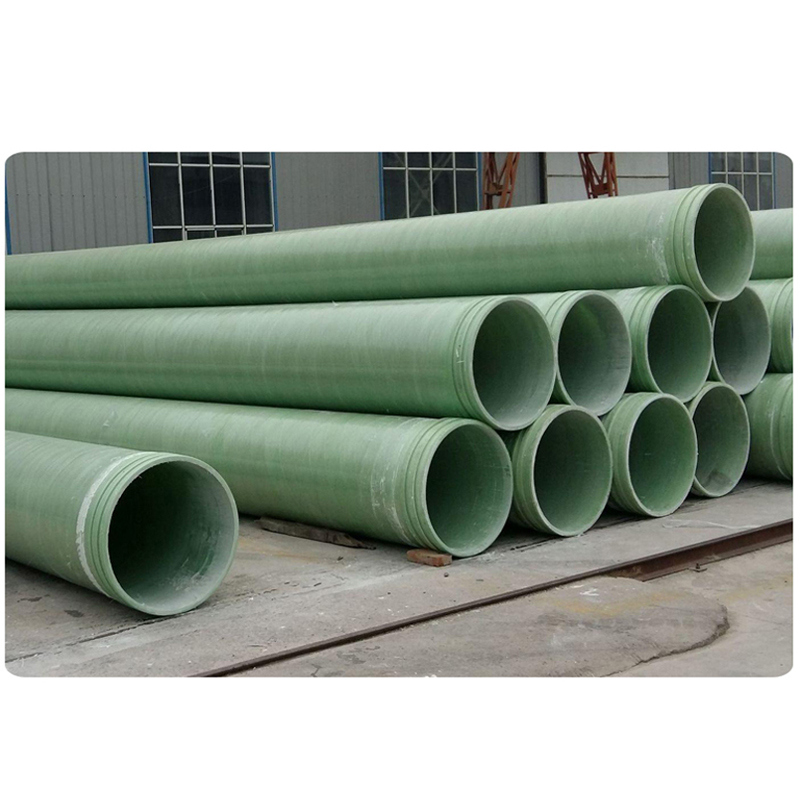 Guizhou Shanmeng New Material Technology Co., Ltd. is a new building material enterprise integrating R&D, production and sales, registered in Shawen Ecological Technology Industrial Park in Guiyang National High-tech Zone, the summer capital of China. Our products can be widely used in municipal rainwater and sewage projects, water diversion projects, irrigation projects,communication projects, comprehensive pipeline corridors, sponge cities, civil housing and electric power projects.The company has passed I S O 9 0 0 1 : 2 0 0 0 international quality management system certification, ISO14001:2004 international environmental management system certification and OHSAS18001 occupational health and safety management system certification, and in 2015 Guizhou Province Construction Building Materials Industry Quality Promotion Alliance member units, the authority department quality reputation tracking unit. We have been awarded as Guizhou Quality and Trustworthy Enterprise, Guizhou Quality Credit AAA Enterprise, Guizhou Quality Top 100 Enterprise, Guizhou Comprehensive Quality Top 100 Unit, Guiyang High-tech Enterprise, etc. Our products have passed continuous sampling inspection and have been well received by our customers.The company will always adhere to the ""customer first, quality first, service first"" concept, adhering to the ""integrity, innovation, pragmatic, win-win"" spirit of enterprise, adhere to the social effect in the first place, to achieve the synergistic development of social effect and economic benefits, with first-class With first-class products and services, we will go hand in hand with our customers to welcome a better future. Guizhou Shanmeng will become a new type of municipal pipeline large integrated enterprise in Guizhou.
Yang Bingnan
84413291@qq.com
Disclaimer: This article is reproduced from other media. The purpose of reprinting is to convey more information. It does not mean that this website agrees with its views and is responsible for its authenticity, and does not bear any legal responsibility. All resources on this site are collected on the Internet. The purpose of sharing is for everyone's learning and reference only. If there is copyright or intellectual property infringement, please leave us a message.