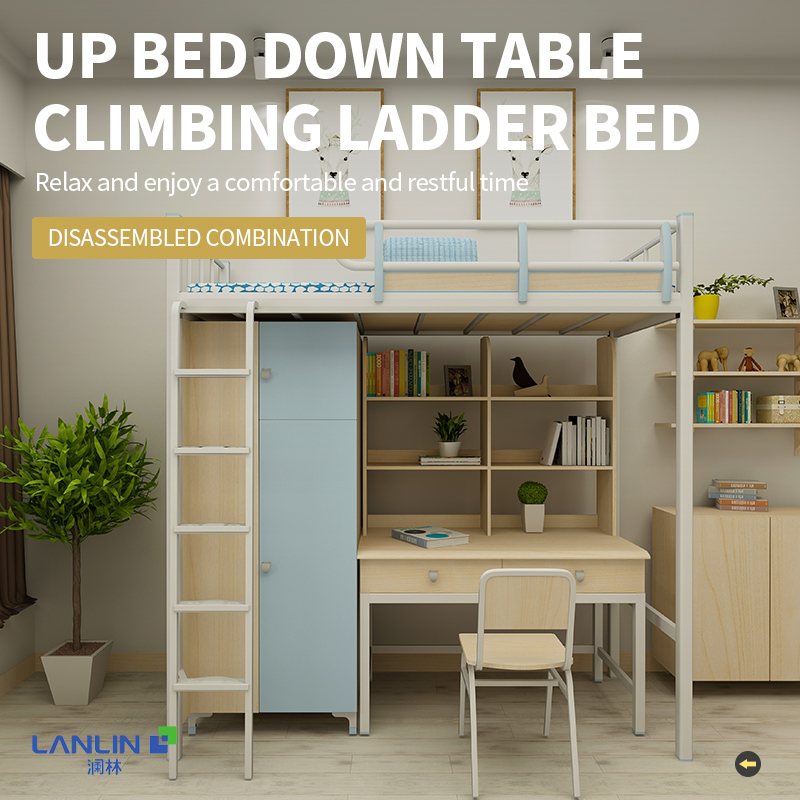 The table under the bed has an independent table and cabinet, which can meet the needs of storage, reading, office and other uses. It is suitable for bedrooms and school dormitories with limited space, etc., and the single seat can meet the needs of various multi-room free combination, flexible and convenient.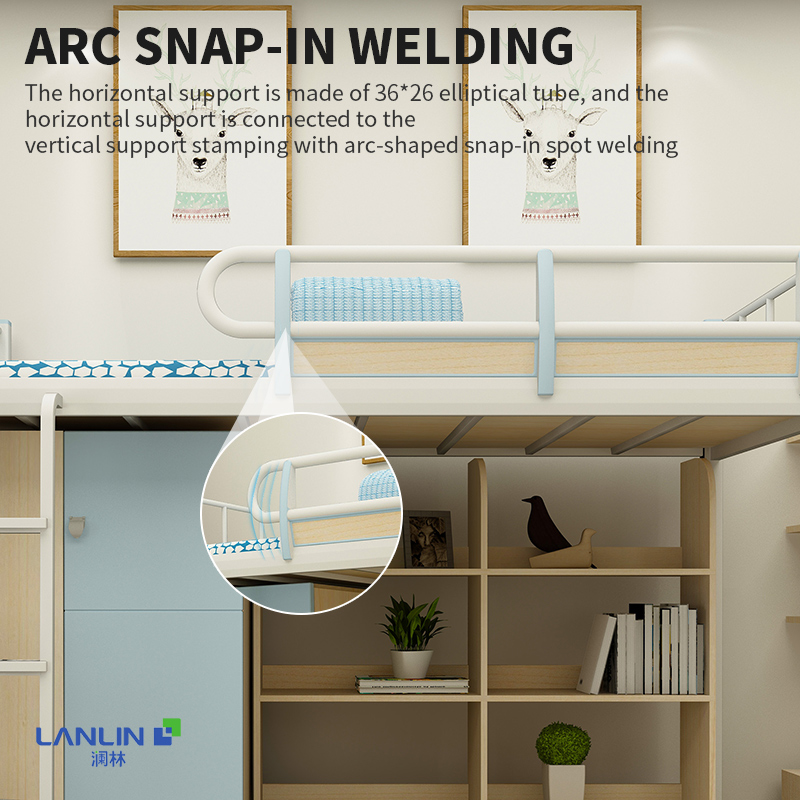 Bed steel frame: column 50*R9 square tube, bed hall 50*25 moments, bed rod 25*25 square, bed change 27*27 (self-locking with convex hull), bed hall and column using self-tapping screw connection. Bed hall Guangyun guardrail (1400mm*300mm) : the horizontal support adopts 36*26 oval tube, and the horizontal support and vertical support stamping parts (size: 300*35*1.5mm) adopt arc clamp type spot welding connection. Vertical support stamping parts are installed in front of PP environmental protection plastic decorative parts (size: 320*35*1.5mm), vertical support internal facade one-time stamping permanent safety sign (" safety line 200mm ") safety line from the top edge of the fence height is not less than 200mm. Horizontal decorative plate 9mm thick density board, PP environmentally friendly plastic injection molding edge around. The headboard guardrail supports 19 round tubes horizontally and 16 round tubes vertically. The ladder steel frame is 25*25 square, and the pedal is 300*65*12 high-quality cold-rolled steel sheet. The bed plate is spliced with three pieces;
Separate table:
The column is 40*40 square, the tie rod is 40*20 moments, the column and the tie rod are connected by tooth shaped card, the desktop is 25 thick grain plate, and the main material is 16 thick grain plate
Separate wardrobe:
Main material 16 thick grain plate, handle open lock dark hanging; Moisture-proof foot high-quality steel plate stamping molding;
Apartment Chair:
Chair frame 25*25 square tube, seat back 16mm grain plate.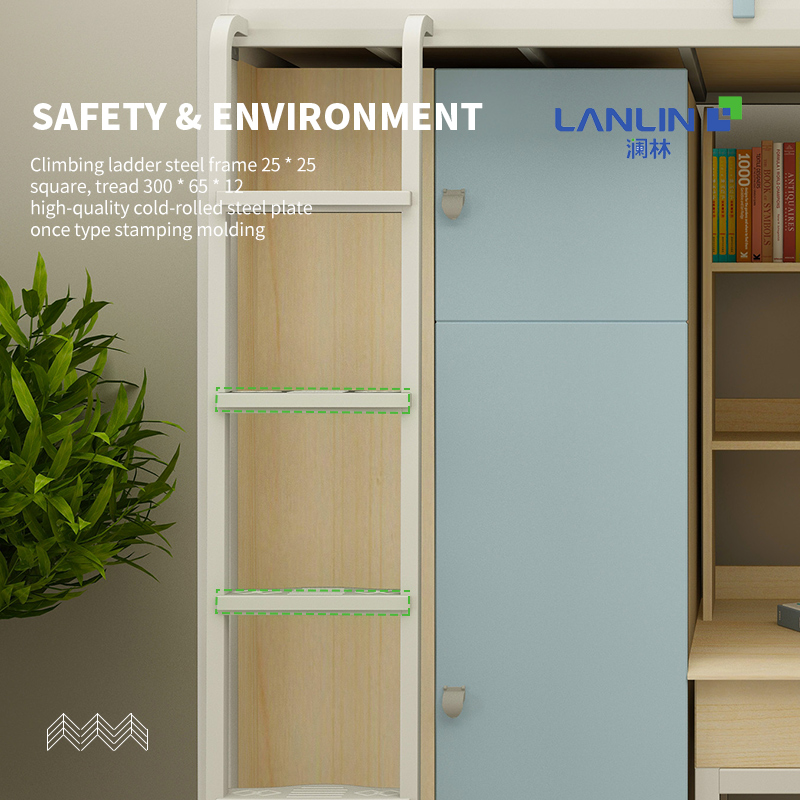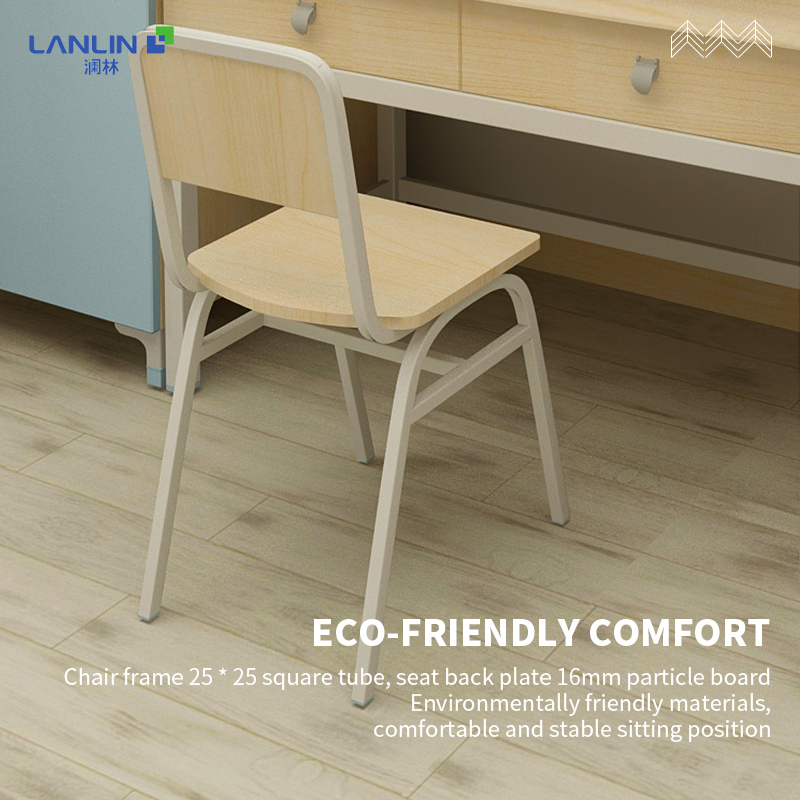 Chongqing Lanlin Teaching Equipment Co., Ltd. was founded in 1998, headquartered in Tianchi Industrial Park, Geleshan Town, Shapingba District, Chongqing, production and marketing center is located in Bishan District Industrial Park, Chongqing, is a collection of teaching furniture, teaching equipment, laboratory equipment, science and technology museum equipment, library equipment and all kinds of office furniture research and development, design, production, sales and service in one of the comprehensive Enterprise. The company covers an area of more than 80,000 square meters, capital
The total production is over 100 million yuan, more than 300 employees, the company has strong technical force, and the number of various technical personnel reaches about 40% of the total number of employees. The company has two automatic spray production lines, a number of robot welding, automatic laser cutting, high-precision data electronic saw, automatic cutting machine and other advanced production equipment, the annual output value of nearly 200 million yuan. The company's business covers Chongqing, Sichuan, Guizhou, Yunnan, Guangxi, Anhui, Gansu, Shaanxi, Hunan, Heilongjiang and other places, and gradually expanded to all provinces and cities in the country and foreign markets, and has set up branches in more than ten provinces and cities. With its excellent quality, affordable price and considerate service, the company has won the trust of the industry and consumers, won the "national high-tech enterprise", "Chongqing Excellent Enterprise", "Chongqing Famous brand product", "Chongqing Famous trademark" and many other honors, and was awarded the "National contract-honoring and credit-keeping unit" for five consecutive years, and is the enterprise technology center unit recognized by Chongqing.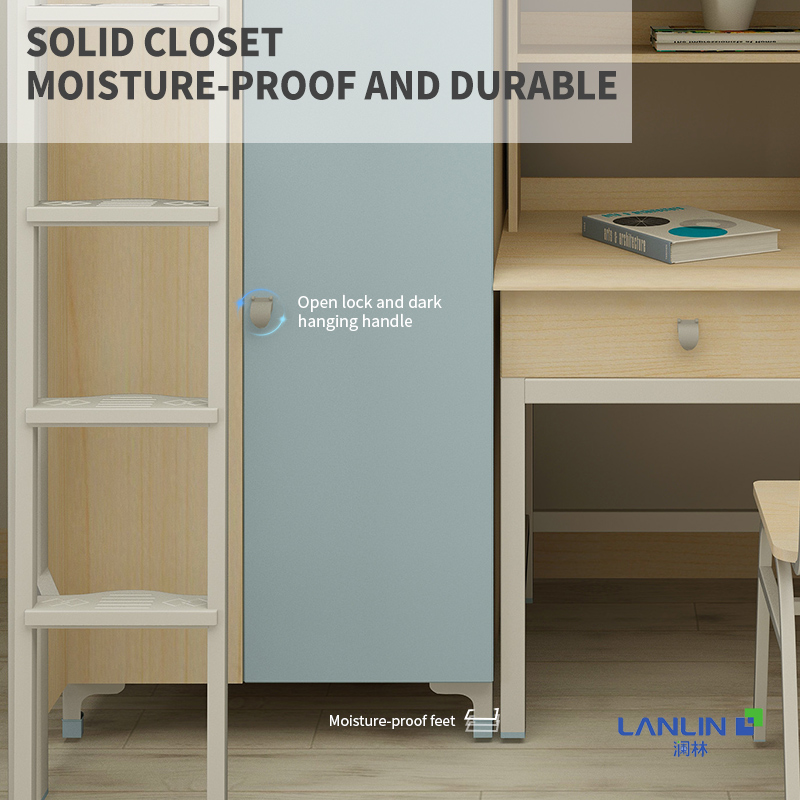 Fan zhen
lljjjdost@163.com
Disclaimer: This article is reproduced from other media. The purpose of reprinting is to convey more information. It does not mean that this website agrees with its views and is responsible for its authenticity, and does not bear any legal responsibility. All resources on this site are collected on the Internet. The purpose of sharing is for everyone's learning and reference only. If there is copyright or intellectual property infringement, please leave us a message.