Lbank Exchange will launch IOST spot and contract trading at 15:00 on June 7, 2023 (Beijing time). At that time, there will be a recharge event and a contract trading competition, with a total prize of $2000IOST and $4000USDT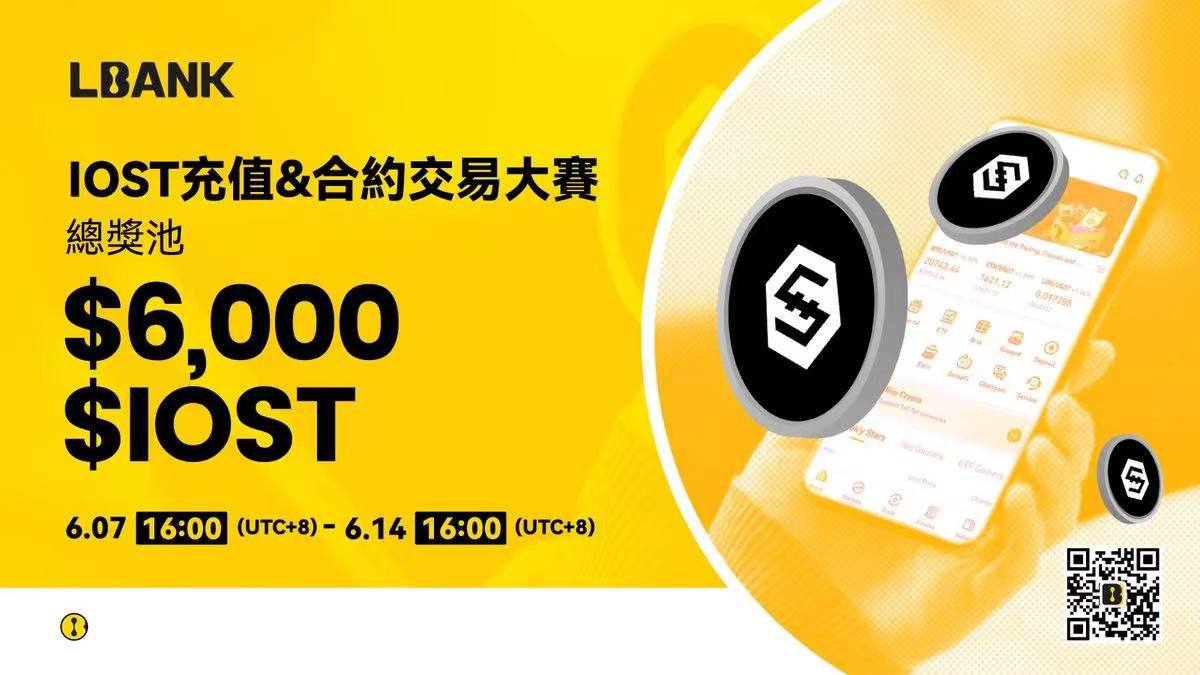 1. Recharge rewards
Users who recharge $IOST to their LBank account with a net amount of more than $100 and complete the task can get $10 USDT rewards equivalent to $IOST airdrops, with a total bonus of $1000IOST
2. Contract Trading Competition
Users who trade IOST/USDT contracts for more than 10,000 USD will receive 20 USDT contract bonus, limited to the top 200 (contract account balance must be greater than 20 USDT), and users who consume contract bonuses within 10,000 USD will get 5 USDT equivalent IOST tokens within 7 days As an airdrop reward, limited to 200 people, the total bonus is $4000USDT+ ​​$1000IOST
For event times and details, please refer to the link below:
https://support.lbank.site/hc/en-gb/articles/19263069020441
Disclaimer: This article is reproduced from other media. The purpose of reprinting is to convey more information. It does not mean that this website agrees with its views and is responsible for its authenticity, and does not bear any legal responsibility. All resources on this site are collected on the Internet. The purpose of sharing is for everyone's learning and reference only. If there is copyright or intellectual property infringement, please leave us a message.