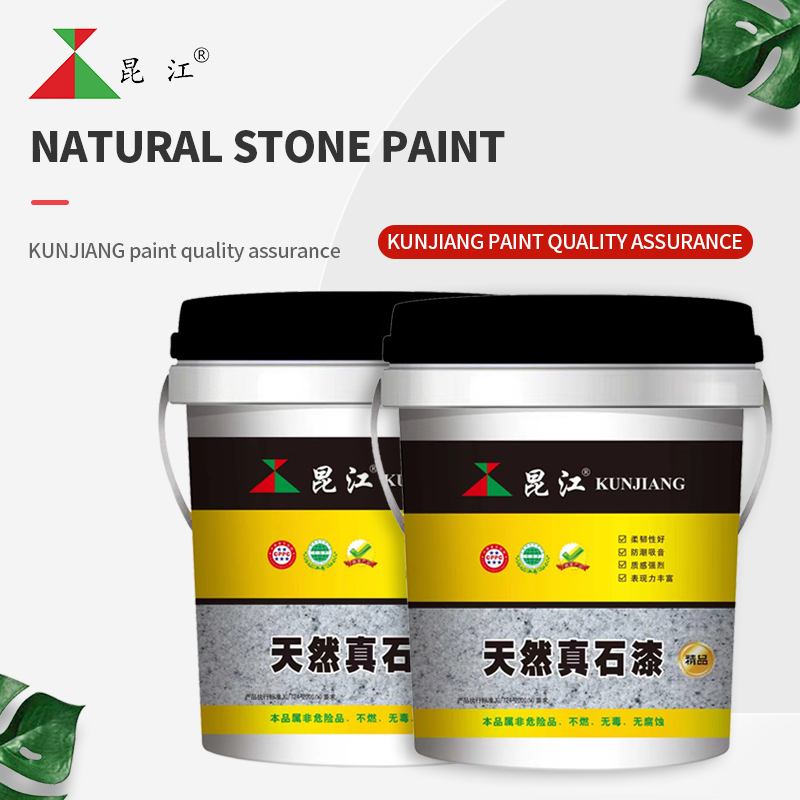 Kunjiang natural real stone paint is made of environmental protection polymer emulsion polymer and can form imitation stone texture of natural marble aggregate, additives and other materials composed of thick paint, its appearance as stone natural, stable, style and firmly attached, with excellent weather resistance, detest water permeability, flexibility and impact resistance, in line with the national standards. Its decoration has a strong imitation stone with european style effect, is today's society of high-grade residential areas, villas, public buildings popular decorative materials.
Scope of application:
Natural lacquer is widely used in the interior and exterior decoration of villas, apartments, office buildings, buildings and other buildings. Can be used as exterior wall and relief, beam column and other special wall decoration; also suitable for wall murals; can also be used for interior decoration, granite, marble, stone like color effect, especially for indoor columns, roman columns and other decoration, decorative effect comparable to stone, and more suitable for shaping a variety of artistic modeling than stone.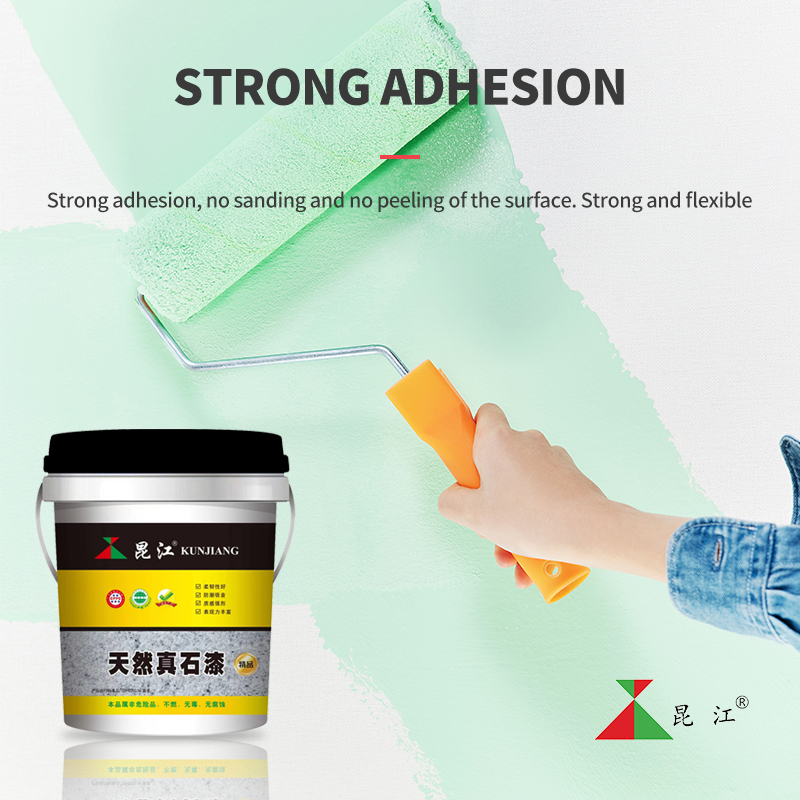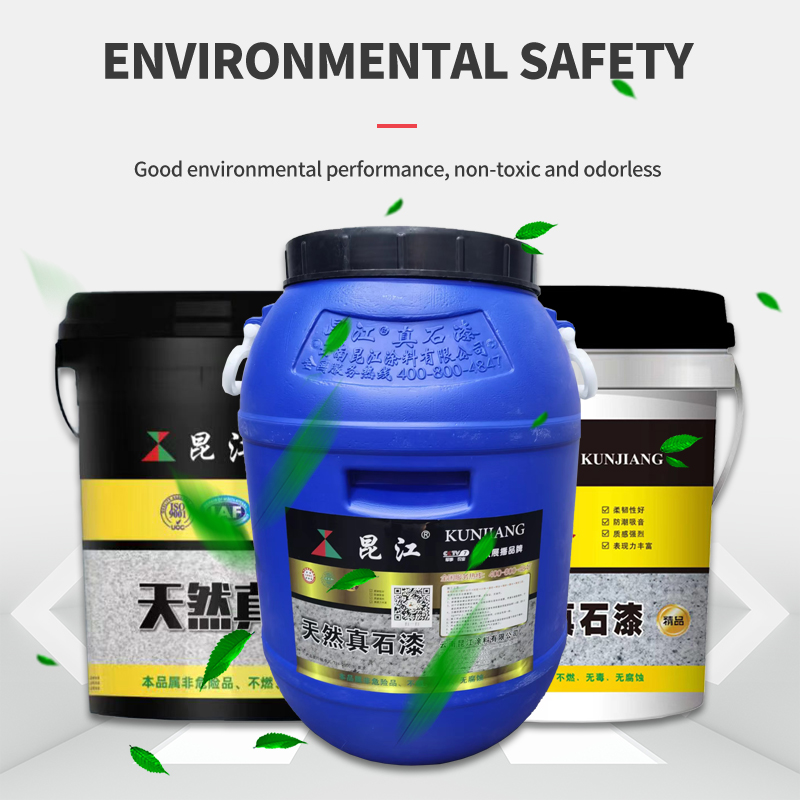 Product features:
1. Strong adhesion, the surface does not sand, do not fall off. Strong and flexible
2. High weather resistance, both hydrophobic, and good air permeability.
3. Full spraying without seams, completely waterproof and acid rain erosion, anti-pollution, easy to clean.
4. Good environmental protection performance, non-toxic and tasteless.
5. It can cover the fine cracks of the wall and resist cracking caused by mechanical and temperature changes.
5. Strong decorative, natural appearance, rich pattern color, a variety of colors to choose from.
Product performance:
1. No color infiltration, uniform color, strong three-dimensional sense.
2. No cracking, no peeling, no fading, no water seepage.
3. Improve the processability, save the amount of paint.
4. Convenient construction and high efficiency.
5. Low maintenance cost, cost-effective.
6 environmental safety: Good environmental performance, non-toxic, odorless high weather resistance good decorative effect.
7. Compared with stone, it greatly reduces the load bearing of the wall.
Product nature
Part: Environmental protection type propionic acid resin, natural granite stone powder, additives and water drying time: The table in 2h, dry 48h(with temperature and humidity changes) recoating time :2-6h(temperature greater than 5c, humidity less than 85%) theoretical coverage :3-5kg/m(note: In the thickness of 2mm, the actual amount due to construction loss, bag :20l, 50l
Storage: Store in a cool "0~40c) in a dry place, away from fire, sealed storage can be stored for 12 months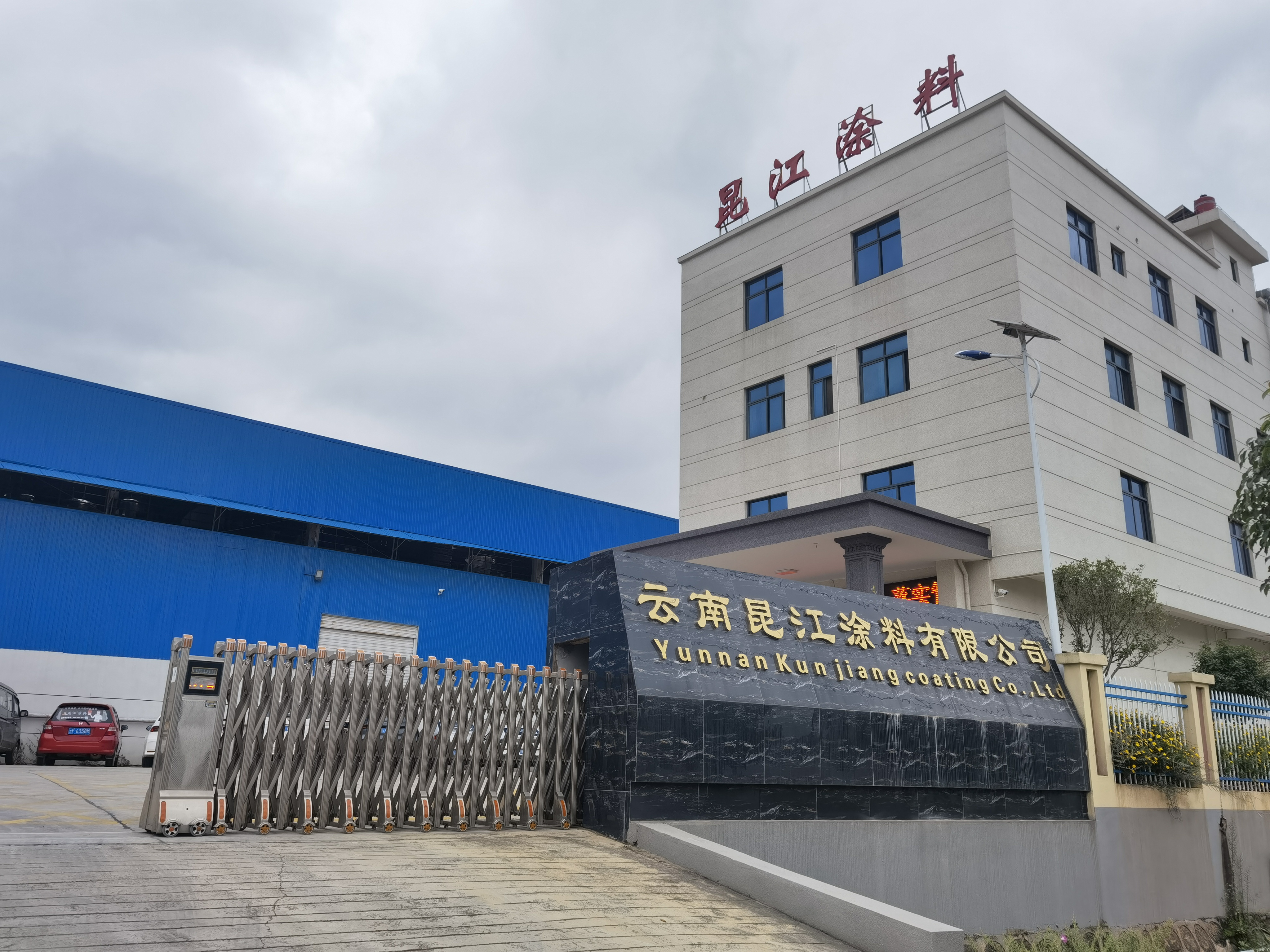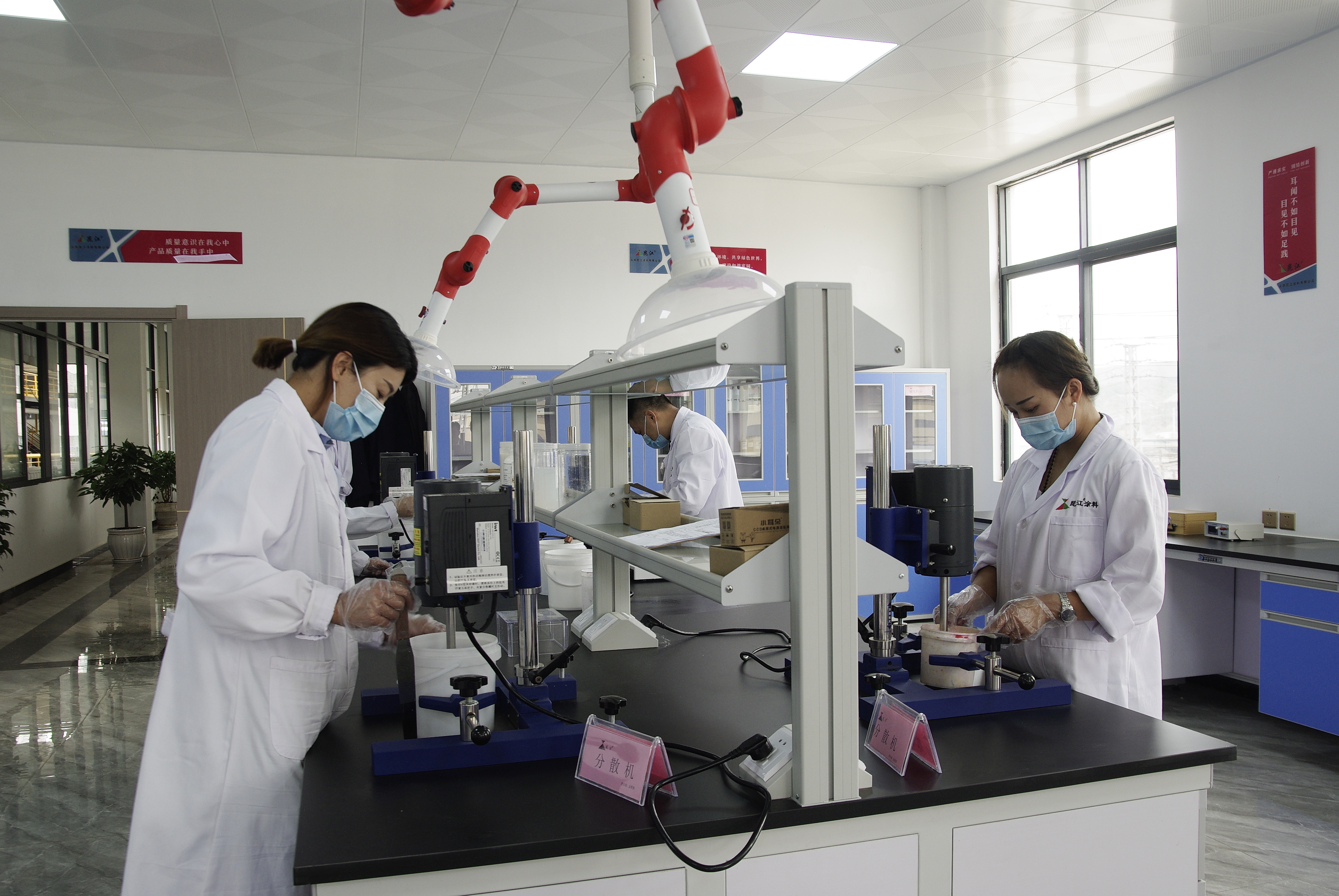 Yunnan kunjiang coating co., ltd., founded in march 2015, is located in jinning district, kunming city, specializing in the production of interior and exterior architectural coatings (products include: Interior and exterior latex paint, real stone paint, texture paint, water-in-water, water-in-sand imitation stone paint, etc.). Over the years, the company is committed to building "kunjiang" self-owned brand, in yunnan province across the state has a number of brand image stores, most of the partners are construction companies and decoration companies, products by the majority of customers praise.
In august 2019, the company invested in the construction of a new factory in the second street industrial park, jinning district, kunming city, yunnan province. The national development and reform commission approved the project of "water-based coating production project with an annual output of 50,000 tons". All environmental environmental assessment, production permits, fire protection and other procedures complete. Fully automatic intelligent production lines are adopted in the production equipment design, with an annual output of 50,000-100,000 tons of building coatings. The company has achieved one-stop oem service platform covering yunnan province and its surrounding provinces and self-owned brand promotion and sales.
The main products of the company are: Interior and exterior wall, rubber paint, natural stone paint, rock paint, water in water multi-color paint, fluorocarbon-carbon paint, metal texture paint, color tile paint, water-based anticorrosive paint, etc.
You daohui
2996713539@qq.com
Disclaimer: This article is reproduced from other media. The purpose of reprinting is to convey more information. It does not mean that this website agrees with its views and is responsible for its authenticity, and does not bear any legal responsibility. All resources on this site are collected on the Internet. The purpose of sharing is for everyone's learning and reference only. If there is copyright or intellectual property infringement, please leave us a message.