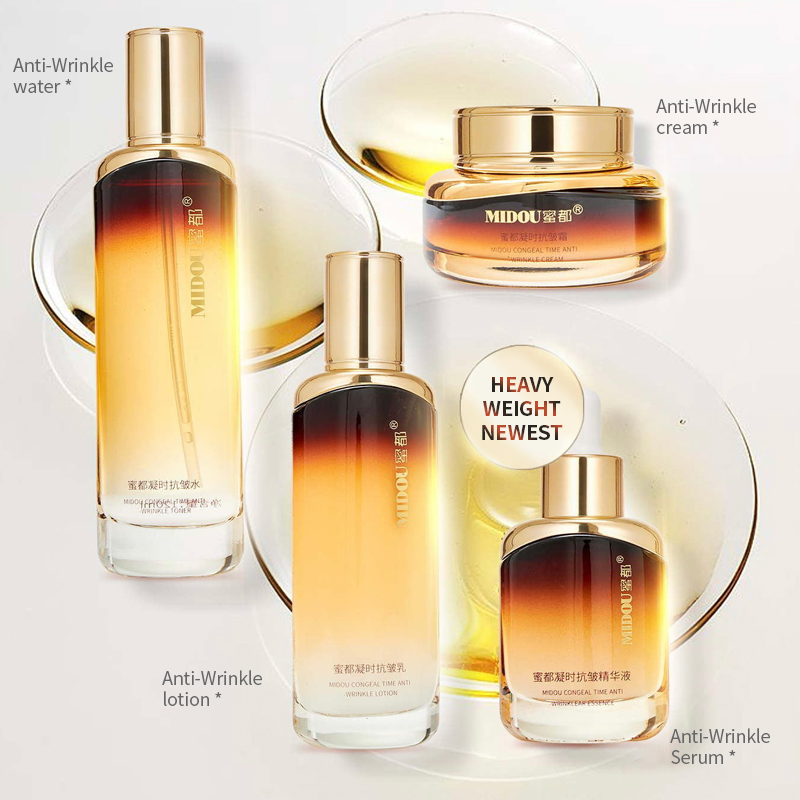 The anti-wrinkle and revitalizing set box has the functions of anti-wrinkle, multiple revitalizing, layer moisturizing, delicate and soft skin, tight elastic and smooth, intensive hydrating, young and delicate care, etc.
Main ingredients: difissure yeast, lactic acid bacteria fermentation cytolytic product, sodium hyaluronate, niacinamide, dipeptide diaminobutyric benzylamide diacetate, Bose, panthenol, squalane, tripartite plant extraction.
Use steps: four steps to open the anti-wrinkle trip:
Step 1: Skin Softening (Anti-wrinkle water when setting)
Step 2: Elastic and smooth (Anti-wrinkle essence while setting)
Step 3: Qinrun (anti-wrinkle milk when setting)
Step 4: Nourishing (curing wrinkle cream)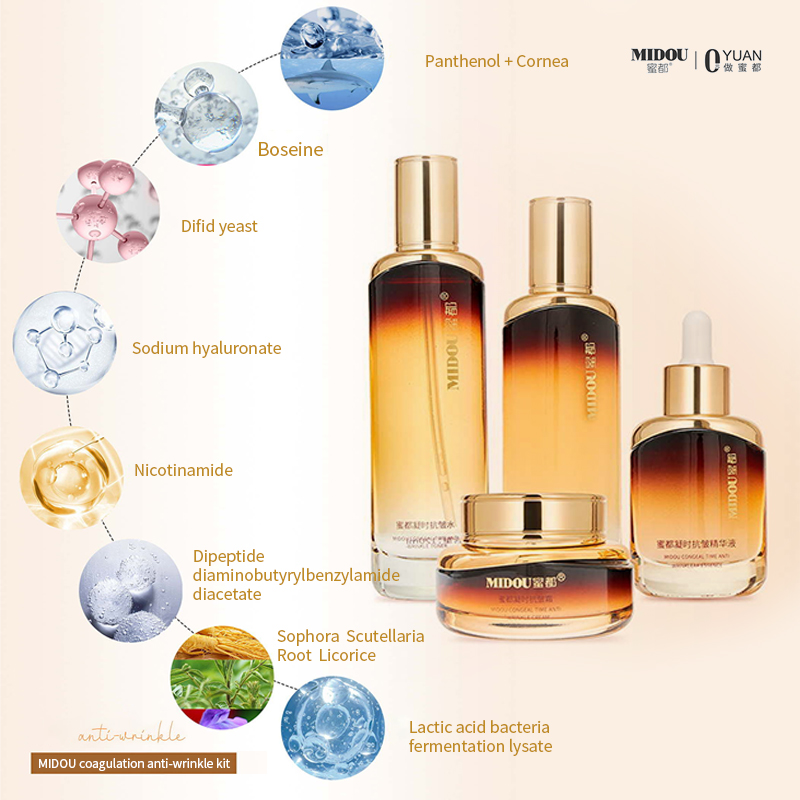 The main components of the group were: water, butanediol, glycerin, betaine, panthenol, 1, 2-hexadiol, acetylchitosamine, dipeptide diamino-butylbenzylamide diacetate, niacinamide, etc. For skin hydrating vitality, soft skin moisturizing, anti-wrinkle skin rejuvenation, make skin moist, soft and delicate.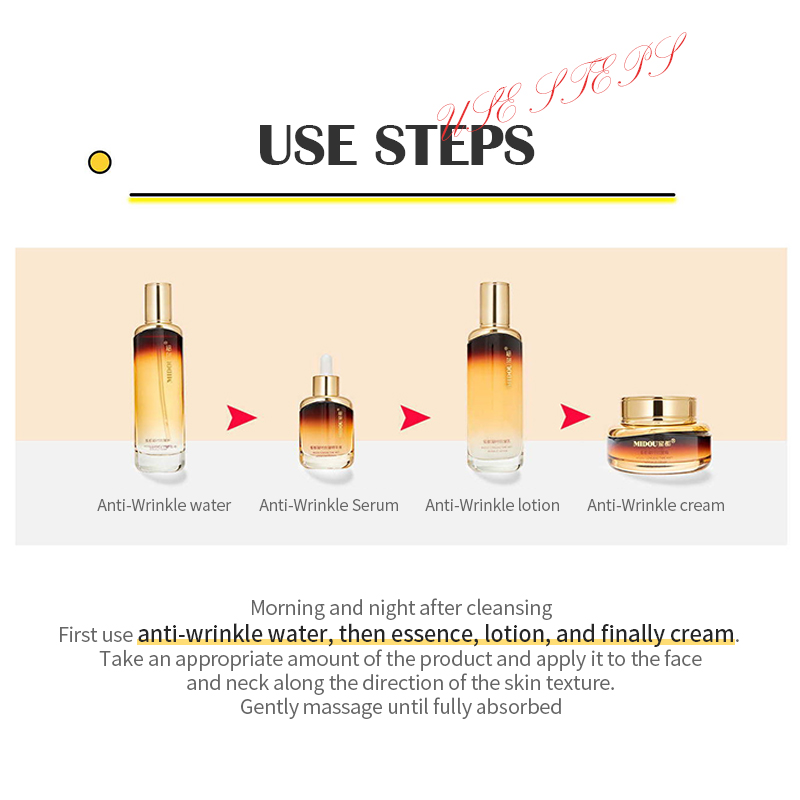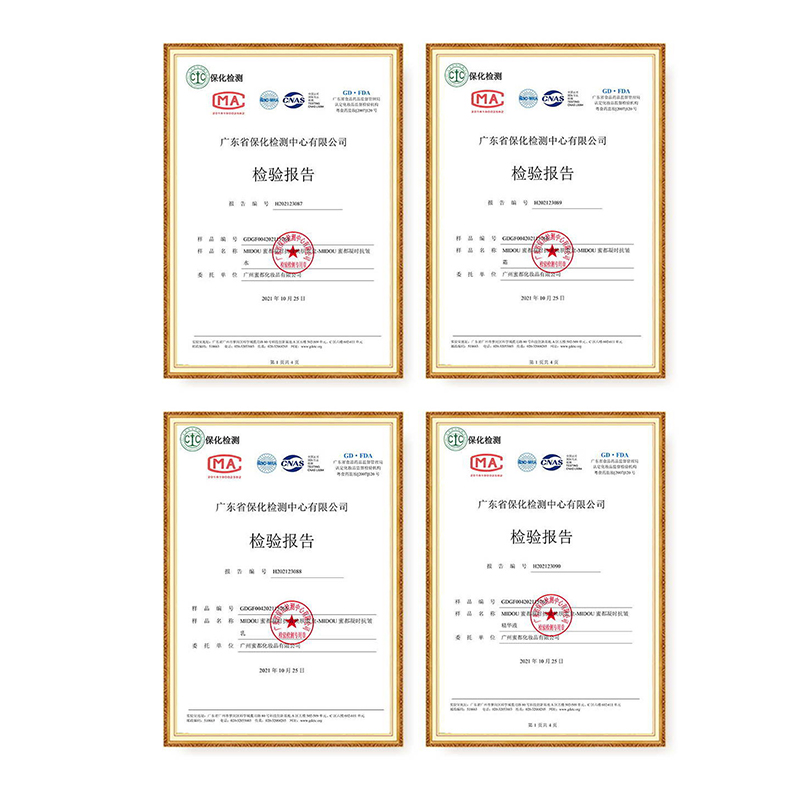 Since the establishment of the MIDOU brand in 2015, it has been committed to "building Xiaomi in the skin care industry", adhering to the tenet of "affordable, high-quality, and safe" and always insisting on the determination of "selling good products and selling them well", and strength shaping "the price is kind and touching." Heart" brand. We attach great importance to investment in product research and development, advanced equipment and talents to purchase international standard equipment, introduce world-leading technology, and gather high-tech talents, just to make products better. The process of MIDOU is improvement, improvement, improvement.Insist on quality Quality is our life!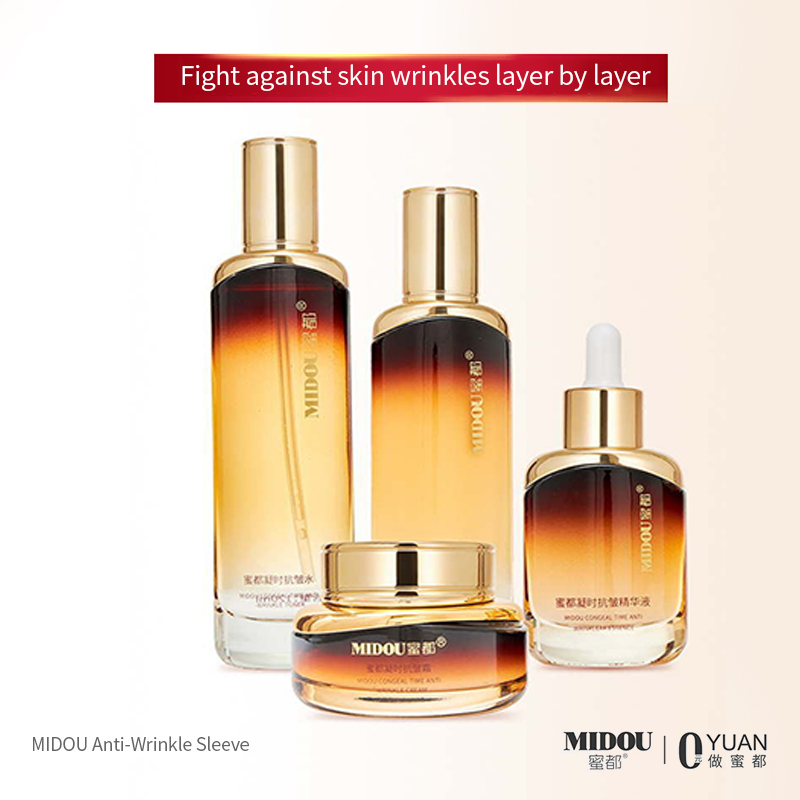 Zhang YongGang
905605823@qq.com
Disclaimer: This article is reproduced from other media. The purpose of reprinting is to convey more information. It does not mean that this website agrees with its views and is responsible for its authenticity, and does not bear any legal responsibility. All resources on this site are collected on the Internet. The purpose of sharing is for everyone's learning and reference only. If there is copyright or intellectual property infringement, please leave us a message.