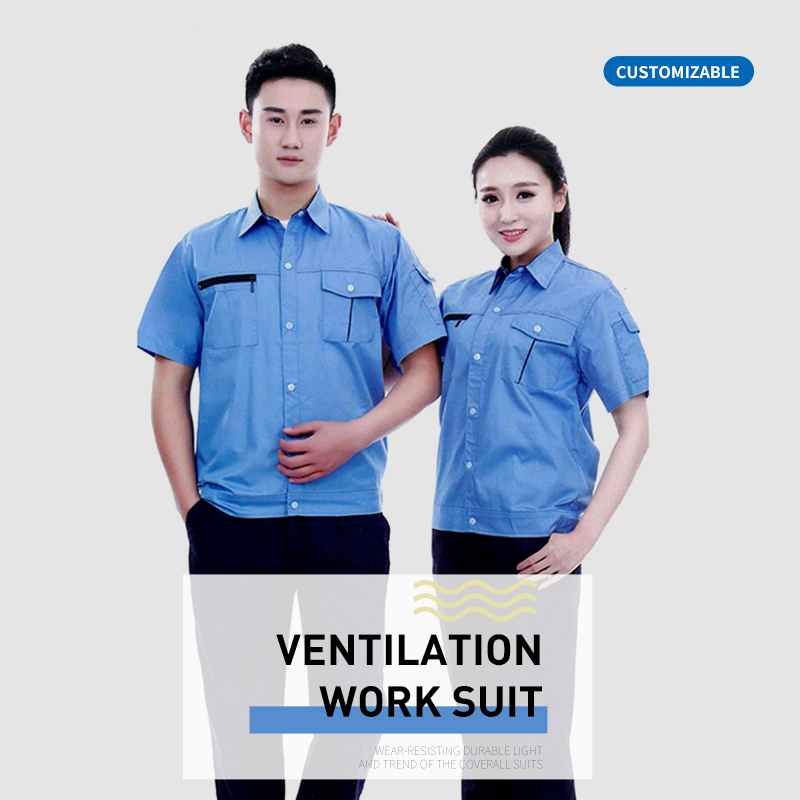 Main functions and applicable industries of summer work clothes:
Summer thin, breathable and not stuffy, pure cotton quality, comfortable and breathable, not easy to pilling, comfortable to wear, durable and wear-resistant, three-dimensional cutting, fashionable and slim fitting design that does not select a body shape, comfortable to start working state, wearing comfortable work clothes can enhance team cohesion, unified work clothes enhance team cohesion, breathable and refreshing work clothes provide protection for workers in the scorching sun, widely suitable for various industries and professions: construction industry Manufacturing industry, automotive repair industry, freight warehousing, oilfield operations, etc.
We can customize spring, summer, autumn, and winter work clothes according to your needs. We welcome inquiries from enterprises.
Summer work clothes:
1. In the production of summer clothing, consider the comfort, fashion, and aesthetics of the clothing.
2. Soft and wrinkle resistant shaping treatment is applied to summer clothing to make it look neat and comfortable when worn.
3. The clothing is a formal standard collar jacket style work suit, with a collar lining made of all cotton fabric, which has a good shaping effect and is comfortable to wear. Collar block color matching fabric is a combination of high count cotton and modal fiber, which is smooth and comfortable to wear.
4. The design is a fitted half high waisted design, which can fully showcase the capable work spirit of our employees.
5. Considering the hot summer weather, the back of the clothing is equipped with super soft breathable mesh to improve the comfort of the clothing.
6. Considering the refreshing style of summer clothing, in order to carry items, the chest pocket and organ bag should be folded inward to maximize capacity.
7. The men's hem is designed with an inward cut according to the male body shape, making it more fashionable and streamlined when worn; The female hem is designed with a curved cut based on the female body shape, providing a fashionable and elegant fit.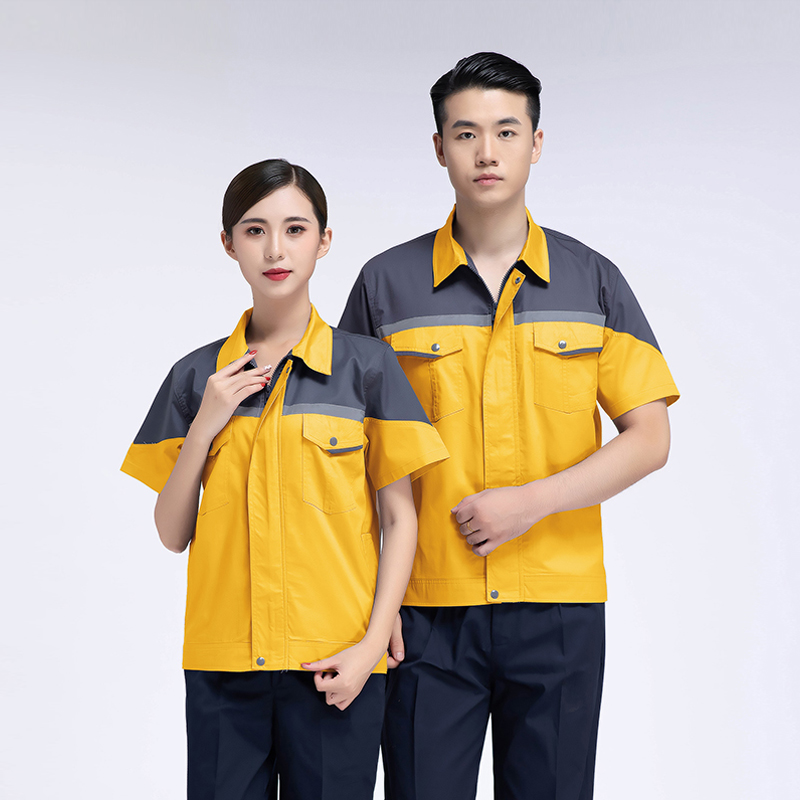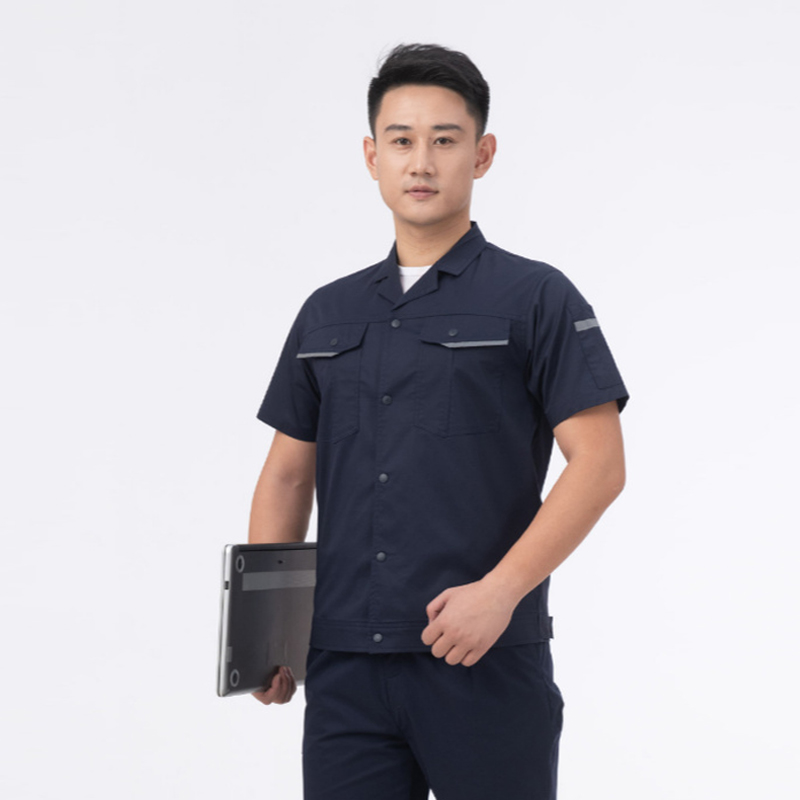 The company is located in Huamao International Garment Industrial Park, Pengzhou City, Sichuan Province. It is a professional garment enterprise integrating design, production and sales. Over the years, the company has been active and enterprising in the spirit of "innovation, pragmatism, professionalism and cooperation". It has provided full program clothing solutions based on the enterprise's management philosophy and the enterprise's cultural spirit. It integrates the social climate and the diversification of the enterprise's style and the cross expectation of the new and old trends. It has designed and produced classic clothing for the enterprise to keep its value forever, making the enterprise more exquisite and vivid in image and maintaining its unparalleled charm, It is widely involved in various industries such as major enterprises and institutions, tobacco, railways, power supply, water supply, hotels, schools, petroleum, petrochemical industry and mining enterprises.
Our company has more than 300 employees and 50 professional and technical personnel of all kinds of clothing, including 20 senior designers. We have established a design and development center and a production and processing center for clothing and testing equipment for various clothing fabrics. We have the ability to design and manufacture all kinds of clothing. Our company adopts advanced CAD and cam equipment for cutting. The fabric shrinkage is controlled by the cutting machine, and the cutting error is less than 0.1cm. Every small step from raw material selection to sewing is carefully carved, and the intermediate ironing and final ironing are completed. The company regards quality as life, has a 100% qualified quality assurance system, and strictly operates the international general ISO9001 international quality certification system. It has provided many large enterprises and institutions with good and high-quality services. Our services have won unanimous praise from all enterprises and institutions. The company has won many certificates and honorary awards such as China's famous brand, the first choice brand of green environmental protection, and AAA enterprise seriousness.
Based on the service tenet of "quality first, integrity first", the company wholeheartedly provides high-quality services for customers, and strictly demands and improves itself in the service of "pre-sales, sales and after-sales", so as to meet the needs of customers in a timely and targeted manner.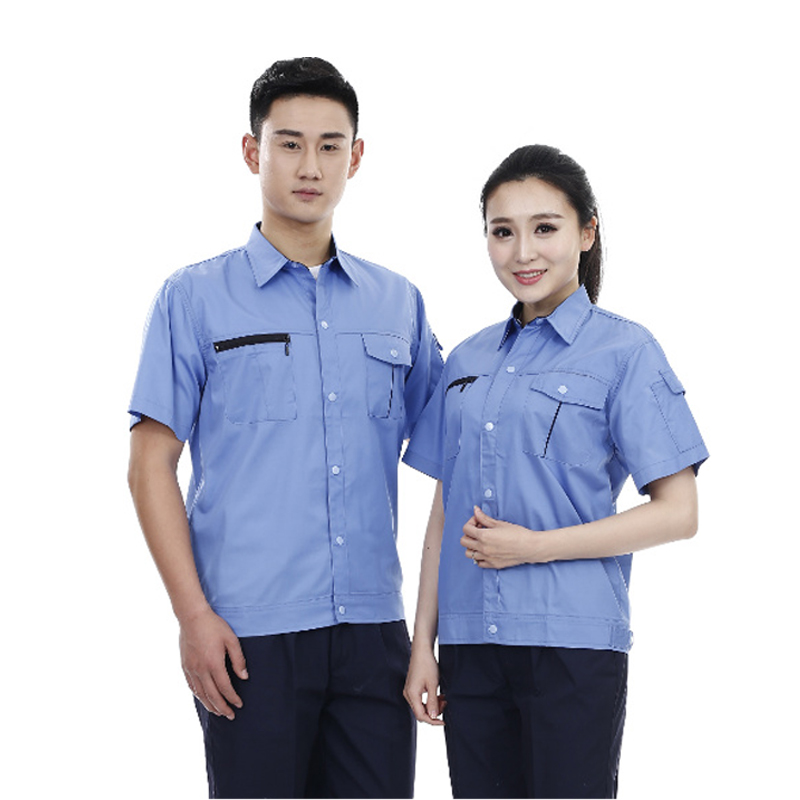 Chen Wenjun
247004872@qq.com
Go to the store to learn more...
Disclaimer: This article is reproduced from other media. The purpose of reprinting is to convey more information. It does not mean that this website agrees with its views and is responsible for its authenticity, and does not bear any legal responsibility. All resources on this site are collected on the Internet. The purpose of sharing is for everyone's learning and reference only. If there is copyright or intellectual property infringement, please leave us a message.